Motivational speakers have a way of captivating an audience, giving them the inspiration and drive to persevere to the next level. When you invite someone with a background in motivational speaking to present at an event, you also want them to believe in equality, diversity, and inclusion, so that everyone in the room feels seen and heard.
Women motivational speakers are great for this, sharing their leadership skills with others in an effort to garner inspiration, passion, and drive.
Are you searching for an empowered female to lead your next conference? In need of an influential woman to present during your company's virtual presentation? Browse through our database and find dozens of motivational female speakers who can talk at your next conference, or consider one of these top 10:
Mimi Brown's bubbling personality makes her a must on our list of great speakers. She knows how to get the conversation started and entertain an audience, all while working through tips and tricks for improving communication, making stronger connections, and building confidence.
Her accolades include being recognized as one of Michigan Meetings and Events Best Speaker of 2020, Michigan Oakland County Executive's Elite 40 Under 40, Ms. Michigan Plus America 2015, Diversity Champion Honor Roll Recipient, and a former contestant on NBC's The Biggest Loser. She is also the current president of NSA Michigan, and she is an eSpeakers Certified Virtual Presenter.
Jaqueline Howard is the quintessential inspirational and motivational speaker. Her core values involve speaking and leading with respect, integrity, and service, and feels that everyone has it in them to be a strong leader. Her programs can help your business leaders hit peak performance and improve productivity, communicate properly and successfully collaborate.
She is an eSpeakers Certified Virtual Presenter, a Maxwell Leadership Certified Team Member, a Global Speakers Federation member, and is honored by Toastmasters International.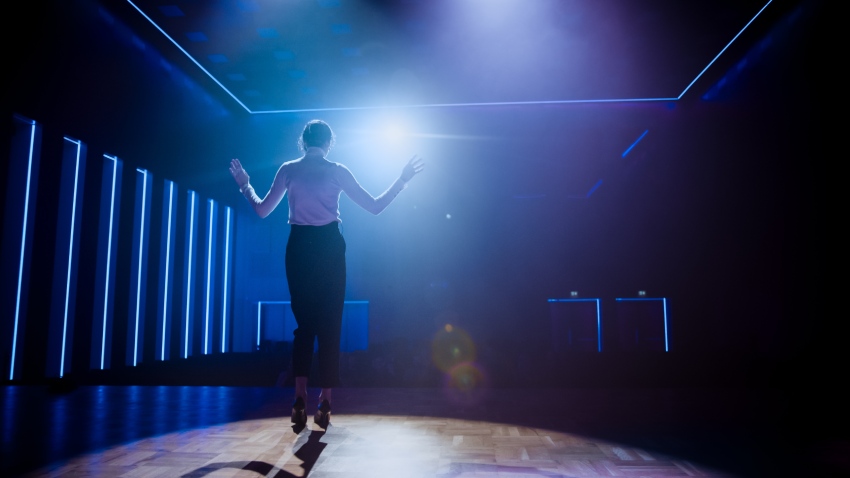 With a drive to help your team achieve accountability and make moves for seamless collaboration, Terry Hawkins is a relatable, inspirational female speaker who can give strong, actionable steps to evolve your business.
With 30 years of experience as a speaker, educator, author, and host, she's also a member of the National Speakers Association, the Sydney NSW Chapter of Professional Speakers Australia, Meeting Professionals International, and the Global Speakers Federation.
If you're looking for an award-winning female motivational speaker who can create a culture shift in your organization, Betsy Allen-Manning is the presenter to consider. A top female motivational speaker from Dallas, Betsy can help your leadership members attract, engage, motivate and retain talent.
Featured on FOX, CBS, ABC, NBC & TEDx, Betsy is a member of the National Speakers Association, and the Global Speakers Federation. She is also an eSpeakers Virtual Presenter and has a TEDx certification.
A best-selling author and award-winning businesswoman, Pegine Echevarria is a reputable name in women's leadership. She's also an advisor to US Presidents and Fortune 500 executives. She was named one of 100 Global Thought Leaders on Diversity and Inclusion by the Society for Human Resource Management.
Pegine is also an eSpeakers Certified Virtual Speaker, a National Speakers Association Certified Speaking Professional, and a member of Meeting Professionals International, the National Speakers Association, and the Global Speakers Federation.
Find Motivational Women Speakers on eSpeakers
Want to bring a female keynote speaker to the stage for an upcoming virtual event? The eSpeakers Marketplace has everyone from entrepreneurs and authors, to researchers, consultants, coaches, and more who can walk your company and target audience through an inspirational session.
We make it easy for you to find a female motivational speaker with similar core values and intentions as your company. All you have to do is search for a leadership or motivational speaker on our platform, and then you can book directly on our website if you find the right fit.
Find and book your female motivational speaker today.